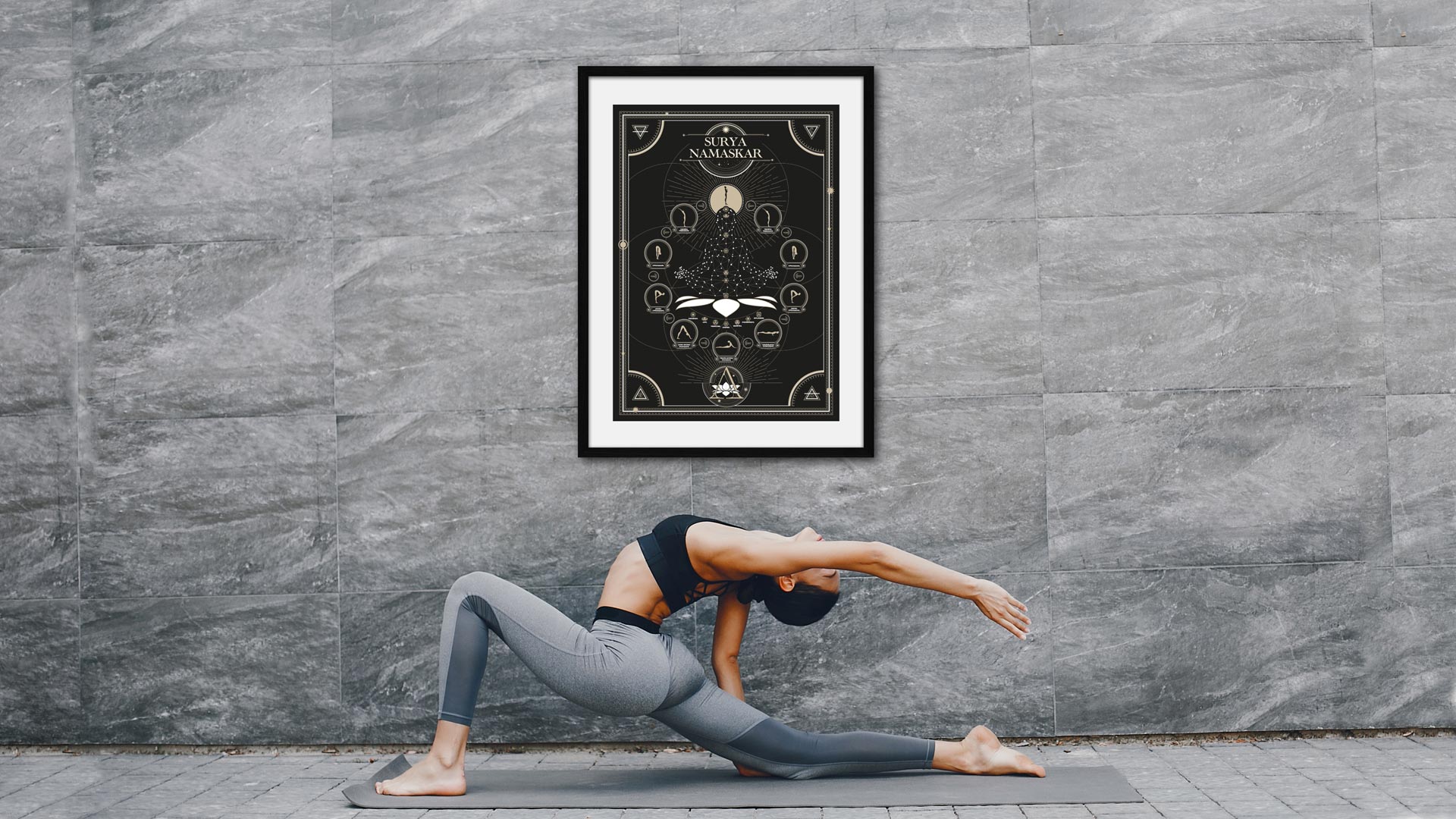 About the project .
2020
Poster, personal artwork
SUN SALUTATION A is a practice in yoga as exercise incorporating a sequence of some gracefully linked asanas (postures).
This art print is made with the intention to explain in an artistic way this 11 Asanas sequence, the moment of inhale or exhale, the 7 Chakras (position, name and Sanskrit symbol) and the alchemy symbols of the 4 elements, Earth, Water, Fire, Air.
Is an high quality hand printed artwork with Serigraphy technique in gold and white on 350gr black cardboard.
LIMITED EDITION of 50 pieces, numbered and signed.
50x70cm
ON SALE at 150€.
Contact me.